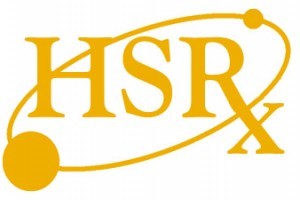 HSRx Group develops portfolio of breakthrough combination drugs.
HSRx Group, an Arizona-based biopharmaceutical company, is at work on a new generation of combination drugs to address public health challenges, hoping to dramatically improve treatment and prevention therapies for complex disease conditions.
"A new generation of treatment therapies to effectively engage the multiple human body mechanisms involved in these complex diseases is desperately needed," Executive Chairman Robert Gow said.
Gow also said that now is a critical time to address both lifestyle-related diseases and infectious conditions showing resistance to current treatment methods.
By pairing proprietary food-based compounds with FDA-approved generic drugs, HSRx is developing unique and patentable medication combinations that have shown positive results in clinical studies.
"Engaging multiple mechanisms is proven to be more effective in treating complex diseases," Gow said. "This advancement is strongly attractive to companies desiring fast access to market share in blockbuster drug categories."
All drugs developed and marketed by the company -- for conditions ranging from acne, allergies and flu to sleep disorders, athlete's foot and joint pain -- meet FDA requirements and also qualify for Natural or Organic labeling.
Managing Director Thomas Sullivan Jr. reported that HSRx is currently preparing 19 products for marketing, and the company will license or joint-venture its products with select pharmaceutical, OTC drug or direct-to-consumer marketing companies.
HSRx Group works to combat a broad group of chronic diseases -- influenza, Alzheimer's, rheumatoid arthritis, solid tumor cancer, MRSA, type 1 diabetes, vascular dementia and stroke -- by integrating the natural disease-fighting chemistry of foods with select generic drugs to create pharmaceutical products with long patent lives.
Want to get notified whenever we write about HSRx Group ?
Sign-up Next time we write about HSRx Group, we'll email you a link to the story. You may edit your settings or unsubscribe at any time.
Organizations in this Story
More News