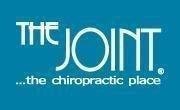 The Joint Corp. names Steven Knauf new senior director for chiropractic operations.
First inspired to become a chiropractor by his own elbow injury, Steven Knauf has come full circle, having been appointed senior director of chiropractic operations for Arizona, The Joint Corp. announced in Phoenix on Oct. 2.
In his new position, Knauf will oversee management, quality assurance and ongoing training for chiropractors of The Joint in Arizona, with a focus on ensuring consistent delivery of high quality chiropractic care and developing professional relationships with local chiropractors and patients.
With a BS in human biology and Doctorate of Chiropractic from Northwestern Health Sciences University, along with prerequisites at the University of Minnesota, Knauf has practiced chiropractic since 2011.
Having initially been a pre-dental student, Knauf switched to pre-chiropractic after recovering from an elbow injury that was successfully treated through regular, ongoing chiropractic care when other methods failed.
"I attribute my good health and well-being to getting weekly adjustments to ensure my body is operating at its maximum potential," Knauf said. "I am passionate about providing quality, affordable chiropractic care to the people of Arizona so they, too, can feel the benefits of regular chiropractic care."
The Joint Corp., among the nation's fastest-growing operators and franchisors in healthcare, states that it is reinventing its specialty with a consumer-friendly model designed to eliminate traditional obstacles to care, such as walk-in appointments, extended and weekend hours and a choice of plans to avoid insurance hassles.
The Joint performs more than two million spinal adjustments a year across 275-plus clinics nationwide.
More News