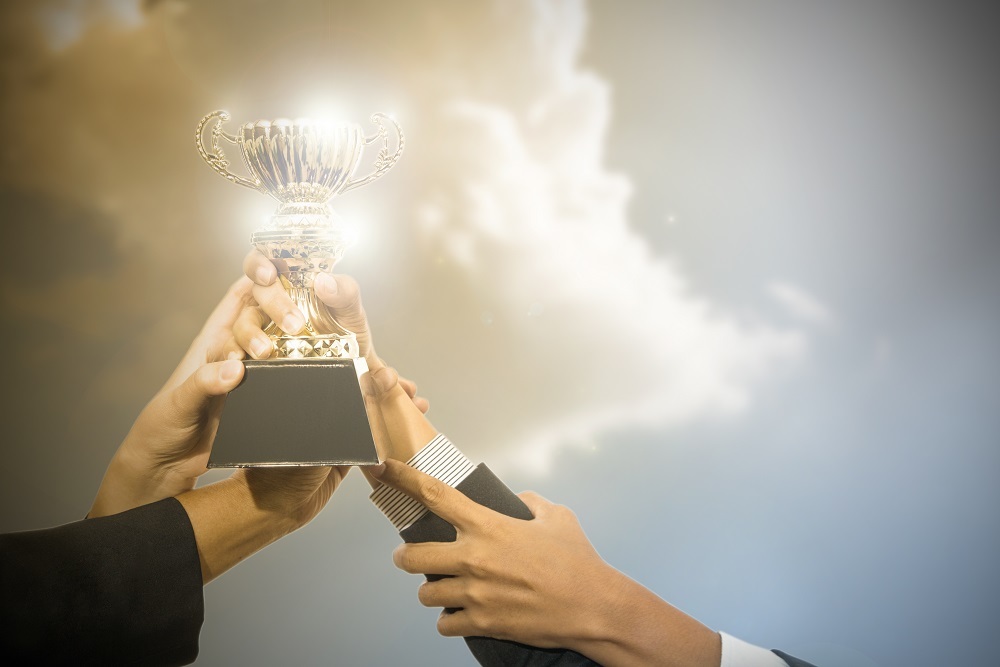 The Gilbert Chamber of Commerce has announced recipients of its 10th annual Business Awards at a luncheon presented by American Furniture Warehouse.
The winners are Large Business of the Year: Wal-Mart at SanTan Village; Mid-Size Business of the Year: Arizona Wilderness Brewing Co.; Small Business of the Year: Associated Architects; Volunteer of the Year: JW Rayhons, Rayhons Financial Solutions; Employer of Choice: Generations at Agritopia; and Family Business of the Year: Arizona's Dukes of Air, LLC.
All finalists for the awards were nominated by the local business community. Winners were chosen by a committee of peer Chamber members.
The luncheon event included the Gilbert chamber's year-in-review, delivered by Chamber Chairman Tim Bricker, president/CEO of Dignity Health's Mercy Gilbert and Chandler Regional Medical Centers. Bricker recognized outgoing members of the board, including Darren Patoni of The IT Workshop and Jim Lykins of Atmosphere Commercial Interiors.
Incoming Board Chairwoman Joan Krueger of Bliss Lieberman Realty & Investments paid a tribute to Mayor John Lewis for his support of the chamber and the local business community.
"Mayor John Lewis has shown a sincere and deliberate dedication to the success of our business community," Krueger said. "Over the past seven years, he has been visible as we have welcomed members into the community and, equally important, he has been at the table of many discussions as businesses look for ways to grow and expand within our community, region and state."
Krueger also recognized Chamber CEO Kathy Tilque for her 20 years serving as president/CEO of the organization.