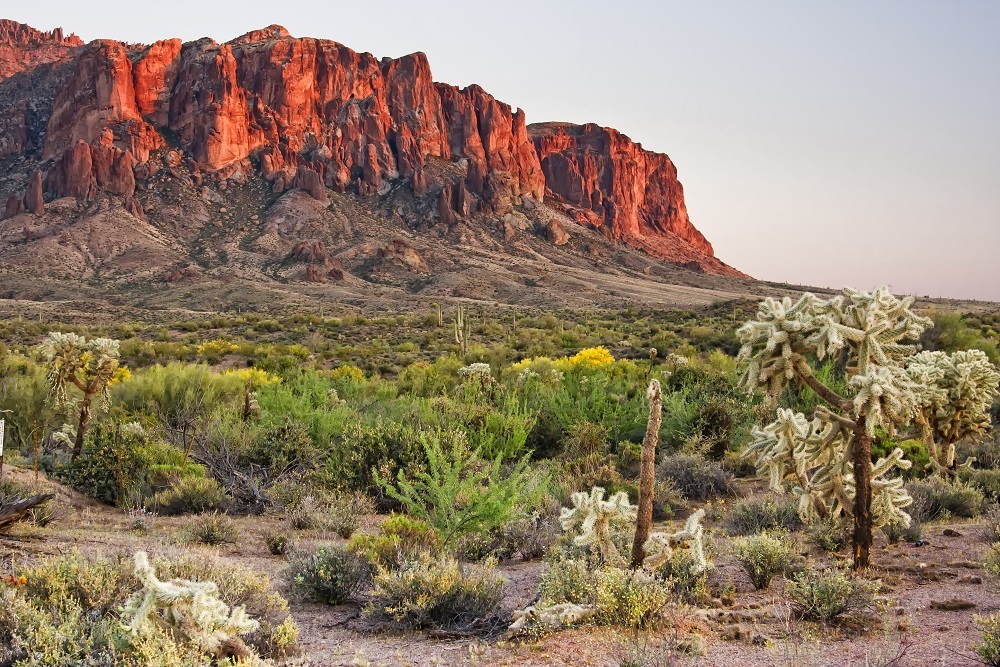 Desert Foothills Land Trust (DFLT), Phoenix's North Valley land conservation group, has been awarded renewed accreditation from the Land Trust Accreditation Commission.
DFLT is a nonprofit organization that oversees nearly 700 acres of open space on 23 preserves in the North Valley area, including North Phoenix, Scottsdale, Carefree, Cave Creek and Anthem.
"We have a responsibility to our supporters, our partners and especially our protected lands to ensure that we operate under the highest standards and practices," Richard Burns, chairman of the DFLT board of directors, said. "We are honored to earn this badge of excellence which recognizes our commitment to continuous quality improvement, now and long into the future."
DFLT has helped protect key wildlife areas, ancient petroglyphs and pictographs and some of the last free-flowing water in the North Valley.
"It is exciting to recognize Desert Foothills Land Trust with this distinction," Tammara Van Ryn, executive director of the commission, said. "Accredited land trusts stand together, united behind strong ethical standards ensuring the places people love will be conserved forever. This network of land trusts has demonstrated fiscal accountability, strong organizational leadership, and lasting stewardship of conservation land."
Accredited land trusts must apply for renewal of status every five years and undergo a comprehensive review. DFLT is one of 37 land trusts in the country that have achieved renewal or new accreditation.