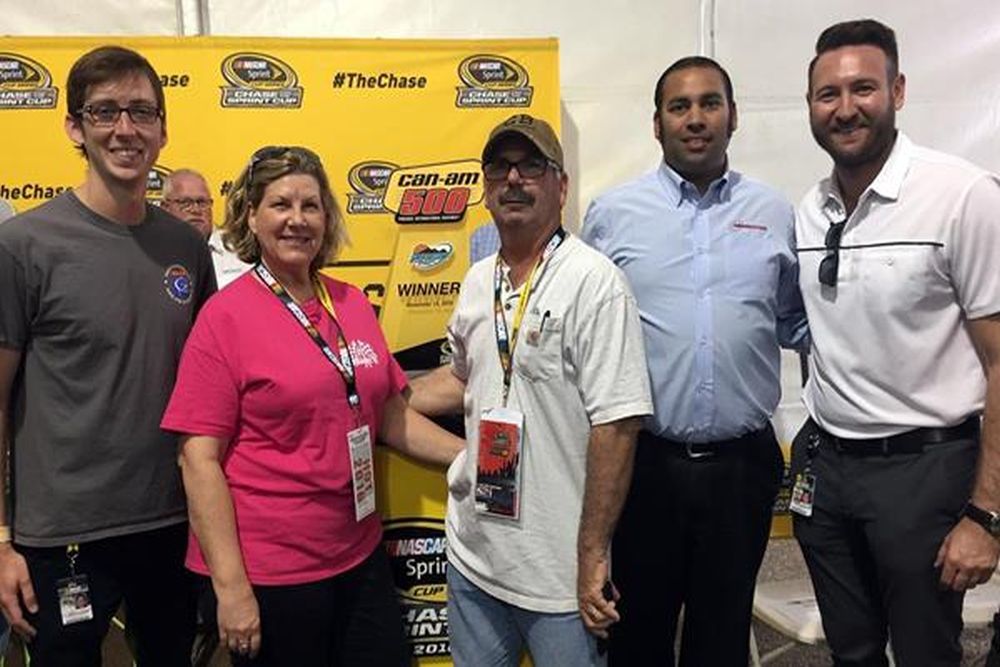 Fans at Sunday's Can-Am 500 at Phoenix Raceway were offered rewards for taking the Busch Good Sport pledge to promise not to drink alcohol at the event and to act as designated drivers.
Sunday's race was the fourth time Phoenix Raceway, Anheuser-Busch, Hensley Beverage Co. and Techniques for Effective Alcohol Management (TEAM) Coalition have joined forces to promote responsible drinking and safety.
Before the race began, 233 fans made the Busch Good Sport pledge and were given the chance to receive a free souvenir photo, instant prizes and a chance to be chosen as Designated Driver for the Race. One randomly selected fan won the "Responsibility Has Its Rewards sweepstakes" for two tickets and VIP experiences for the Camping World 500 event at the raceway in March.
"While we want every fan that comes to Phoenix Raceway to enjoy everything about their race experience as much as possible, safety is always the top priority," Bryan Sperber, president of Phoenix Raceway, said. "With that in mind, we commend the fans that chose to serve as designated drivers for their family or friends during race weekend."
Katja Zastrow, vice president of CSR-Better World at Anheuser-Busch said Anheuser-Busch has led the industry in promoting responsible drinking for more than 30 years, and the Busch designated driver program reminds fans who choose to drink to do so responsibly and get their friends home safely.
"We all share the same streets after the race," Zastrow said. "This partnership with Phoenix Raceway, TEAM and the fans displays our collective responsibility to help keep our roads safe."