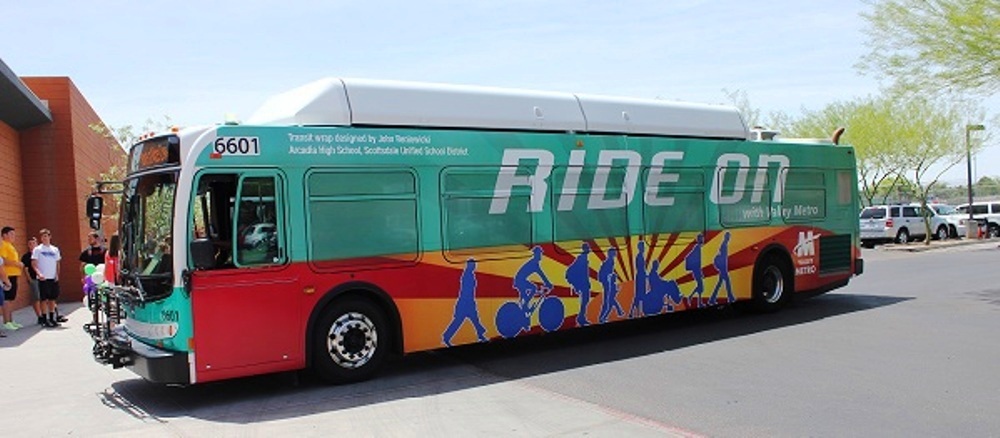 Fiscal 2017-18 ushered in new officers for both the Valley Metro Regional Public Transportation Authority (RPTA) and Valley Metro Rail's board of directors, with Scottsdale's Vice Mayor Suzanne Klapp named RPTA chair.
Two additional civic leaders play supporting roles for RPTA. Glendale Councilmember Lauren Tolmachoff will be vice chair and Chandler's Vice Mayor Kevin Hartke will be treasurer.
Klapp was pleased with her appointment, according to RPTA.
"A robust and thoughtfully planned regional transit system is a crucial component to a stronger future for everyone who calls the Valley home," Klapp said in the announcement. "Valley Metro RPTA remains focused on this, and I am pleased to lend my experience and perspective to the effort."
Valley Metro Rail elected Mesa Councilmember Christopher Glover as its chair, with Phoenix Councilmember Thelda Williams chosen to serve as vice chair.
"It is an honor to be the Chair and I can't wait to get started with my colleagues on the Board as we work to maintain transparency in the planning, managing and operations of our Valley's rail system," Glover said in an announcement.
Valley Metro RPTA is the regional public transportation agency delivering multi-modal transit options; while Valley Metro Rail plans, builds and maintains the light rail/high-capacity system, both within the greater Phoenix area.