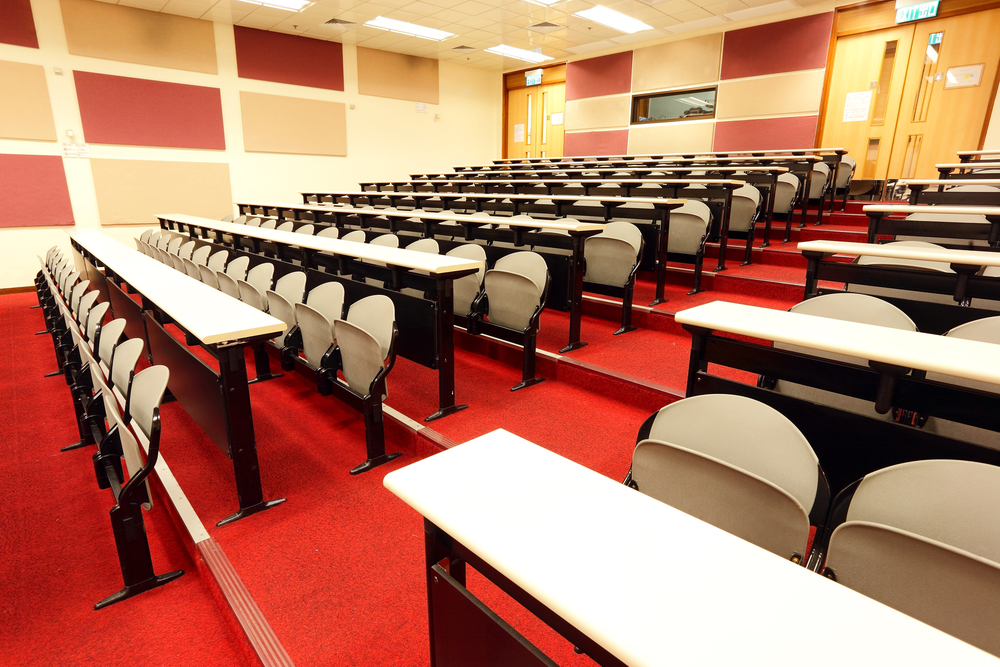 University of Phoenix, Art Institute of Phoenix and Grand Canyon University reported the largest share of borrowers who defaulted on school loans they started repaying in 2014, according to a Higher Education Tribune analysis of federal data.
The analysis uses data, from the U.S. Department of Education, that tracks borrowers at all schools receiving federal student aid. The 2014 cohort accounts for borrowers who entered repayment on selected federal loans in the given fiscal year and defaulted before the end of the second fiscal year.
Altogether, 66 institutions based in Arizona reported 41,648 borrowers in default.
--
Borrowers in default
| | | |
| --- | --- | --- |
| School | City | Number of Borrowers in Default for 2014 |
| University Of Phoenix | Tempe | 20,528 |
| Art Institute Of Phoenix (The) | Phoenix | 3,857 |
| Grand Canyon University | Phoenix | 2,278 |
| Le Cordon Bleu College Of Culinary Arts | Scottsdale | 1,392 |
| Arizona State University | Tempe | 1,175 |
| Mesa Community College | Mesa | 1,152 |
| Rio Salado Community College | Tempe | 1,095 |
| Phoenix College | Phoenix | 975 |
| Universal Technical Institute | Phoenix | 819 |
| Pima County Community College | Tucson | 780 |
| Universal Technical Institute | Avondale | 760 |
| Glendale Community College | Glendale | 715 |
| Pima Medical Institute | Tucson | 639 |
| Northern Arizona University | Flagstaff | 509 |
| Carrington College | Phoenix | 458 |
| University Of Arizona (The) | Tucson | 449 |
| Gateway Community College | Phoenix | 390 |
| Estrella Mountain Community College | Avondale | 380 |
| South Mountain Community College | Phoenix | 343 |
| Chandler - Gilbert Community College | Chandler | 304 |
| Scottsdale Community College | Scottsdale | 302 |
| Paradise Valley Community College | Phoenix | 249 |
| Central Arizona College | Coolidge | 227 |
| Yavapai College | Prescott | 197 |
| Brookline College | Phoenix | 183 |
| Arizona College | Glendale | 154 |
| Mohave Community College | Kingman | 152 |
| Western International University | Tempe | 98 |
| Avalon School Of Cosmetology | Mesa | 96 |
| Collegeamerica - Flagstaff | Flagstaff | 92 |
| Coconino County Community College | Flagstaff | 89 |
| Bryan University | Tempe | 88 |
| Southwest Institute Of Healing Arts | Tempe | 75 |
| University Of Advancing Computer Technology | Tempe | 68 |
| Arizona Western College | Yuma | 67 |
| National Paralegal College | Phoenix | 62 |
| Conservatory Of Recording Arts & Sciences | Tempe | 61 |
| American Institute Of Trucking | Phoenix | 59 |
| Cortiva Institute - Tucson | Tucson | 41 |
| Refrigeration School (The) | Phoenix | 37 |
| Safford College Of Beauty Culture | Safford | 27 |
| Arizona Culinary Institute | Scottsdale | 26 |
| Prescott College | Prescott | 26 |
| Studio Academy Of Beauty (The) | Chandler | 20 |
| Cochise College | Sierra Vista | 16 |
| Arizona Academy Of Beauty | Tucson | 14 |
| Southwest University Of Visual Arts | Tucson | 14 |
| Arizona Christian University | Phoenix | 12 |
| Paul Mitchell The School Phoenix | Phoenix | 12 |
| Cortiva Institute - Scottsdale | Scottsdale | 11 |
| Aveda Institute Tucson | Tucson | 8 |
| Hds Truck Driving Institute | Tucson | 7 |
| All Beauty College | Fort Mohave | 6 |
| Charles Of Italy Beauty College | Lake Havasu City | 6 |
| Southwest College Of Naturopathic Medicine & Health Sciences | Tempe | 6 |
| Turning Point Beauty College | Casa Grande | 6 |
| International Baptist College & Seminary | Chandler | 5 |
| Tucson College Of Beauty | Tucson | 5 |
| American Institute Of Interior Design | Fountain Hills | 4 |
| Arizona Summit Law School | Phoenix | 4 |
| Pure Aesthetics | Tucson | 4 |
| Roberto-Venn School Of Luthiery | Phoenix | 4 |
| Penrose Academy | Scottsdale | 3 |
| Phoenix Institute Of Herbal Medicine & Acupuncture | Phoenix | 3 |
| Phoenix Seminary | Phoenix | 3 |
| Arizona School Of Acupuncture And Oriental Medicine | Tucson | 1 |
Source: U.S. Department of Education Federal Student Aid Office