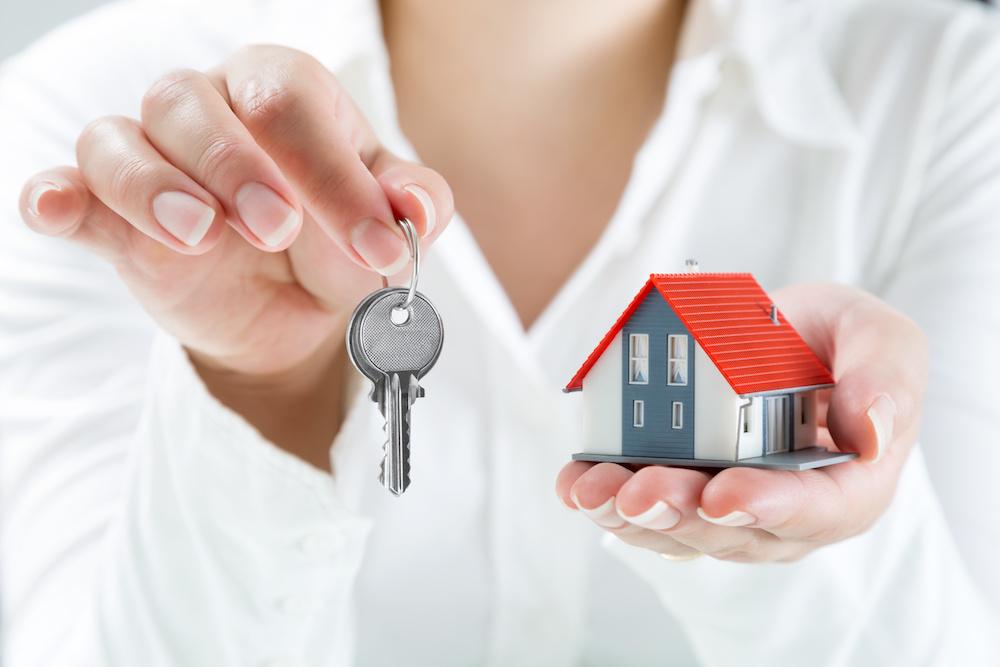 Yavapai County ranked No. 117 on a list of U.S. counties with the worst home affordability index, according to an analysis of 432 counties by ATTOM Data Solutions in the second quarter.
The county's affordability index was 89 in the analysis, which found that home prices around the country have hit their lowest level of affordability in a decade.
The report determines the affordability number based on the household income needed to purchase a median-priced home in the county compared to historical data. An index under 100 indicates declining affordability.
For all 432 counties combined, the second-quarter affordability index stood at 95, compared to an index of 103 during the same period in 2017. The median home price in the U.S. climbed to $245,000, which was 4.7 percent higher than one year earlier.
"Slowing home price appreciation in the second quarter was not enough to counteract an 11 percent increase in mortgage rates compared to a year ago, resulting in the worst home affordability we've seen in nearly 10 years," said Daren Blomquist, senior vice president at ATTOM Data Solutions.
Although median home prices rose by 75 percent since early 2012, average wages increased only 13 percent over the same period, the analysis found.
Genesee County, Mich., had the worst home affordability index in the nation (70), followed by two Colorado counties, Denver (72) and Adams (73).
--
100 counties with lowest home affordability indexes
| | | | | | | | |
| --- | --- | --- | --- | --- | --- | --- | --- |
| State | County | Q2 2018 Median Sales Price | Annual Income Needed to Buy (3% Down and 28% Front-End DTI) | Annualized Weekly Wages | Pct of Annualized Wages to Buy | Historic Pct of Wages to Buy | Q2 2018 Affordability Index |
| Michigan | Genesee | $124,000 | $36,852 | $44,408 | 23.2% | 16.3% | 70 |
| Colorado | Denver | $441,000 | $116,309 | $67,678 | 48.1% | 34.4% | 72 |
| Colorado | Adams | $339,750 | $89,709 | $53,157 | 47.3% | 34.6% | 73 |
| New Mexico | Santa Fe | $340,000 | $91,192 | $43,446 | 58.8% | 43.2% | 73 |
| Tennessee | Wilson | $279,900 | $74,905 | $42,315 | 49.6% | 37.0% | 75 |
| Massachusetts | Suffolk | $612,500 | $169,097 | $95,472 | 49.6% | 37.3% | 75 |
| Texas | Montgomery | $258,000 | $77,494 | $54,028 | 40.2% | 30.3% | 75 |
| Colorado | Arapahoe | $358,000 | $95,470 | $64,337 | 41.5% | 31.5% | 76 |
| Florida | Lee | $240,000 | $69,521 | $43,368 | 44.9% | 34.0% | 76 |
| Missouri | Saint Louis City | $161,000 | $43,920 | $58,149 | 21.1% | 16.1% | 76 |
| Washington | Benton | $256,100 | $71,782 | $53,742 | 37.4% | 28.7% | 77 |
| Colorado | Weld | $325,000 | $84,827 | $48,945 | 48.5% | 37.3% | 77 |
| Georgia | Dekalb | $215,000 | $59,253 | $55,835 | 29.7% | 22.9% | 77 |
| Texas | Travis | $359,500 | $110,632 | $63,752 | 48.6% | 37.5% | 77 |
| South Carolina | York | $235,000 | $63,846 | $44,408 | 40.3% | 31.2% | 78 |
| Texas | Williamson | $266,000 | $82,045 | $54,314 | 42.3% | 33.4% | 79 |
| Texas | Comal | $261,180 | $78,209 | $42,263 | 51.8% | 40.9% | 79 |
| Oregon | Linn | $239,875 | $67,955 | $41,587 | 45.8% | 36.2% | 79 |
| Tennessee | Davidson | $264,950 | $72,776 | $58,006 | 35.1% | 27.8% | 79 |
| Colorado | Jefferson | $410,000 | $109,067 | $56,446 | 54.1% | 42.9% | 79 |
| New Mexico | Sandoval | $203,000 | $56,628 | $38,870 | 40.8% | 32.4% | 79 |
| Oregon | Yamhill | $300,000 | $84,663 | $40,625 | 58.4% | 46.5% | 80 |
| Texas | Guadalupe | $234,025 | $70,769 | $41,925 | 47.3% | 37.7% | 80 |
| Colorado | Boulder | $525,000 | $140,260 | $64,831 | 60.6% | 48.5% | 80 |
| Florida | Charlotte | $189,600 | $54,356 | $37,674 | 40.4% | 32.4% | 80 |
| Texas | Galveston | $213,231 | $67,407 | $47,905 | 39.4% | 31.6% | 80 |
| Michigan | Kent | $180,000 | $51,496 | $47,580 | 30.3% | 24.4% | 81 |
| California | Alameda | $835,000 | $221,216 | $73,905 | 83.8% | 67.7% | 81 |
| Texas | Brazoria | $224,000 | $68,651 | $56,589 | 34.0% | 27.5% | 81 |
| Florida | Flagler | $215,000 | $62,158 | $33,982 | 51.2% | 41.5% | 81 |
| Colorado | Pueblo | $170,500 | $45,552 | $41,548 | 30.7% | 25.0% | 81 |
| California | Marin | $1,197,250 | $325,028 | $68,302 | 133.2% | 108.4% | 81 |
| Nevada | Washoe | $355,000 | $92,389 | $48,334 | 53.5% | 43.7% | 82 |
| Oregon | Deschutes | $348,125 | $96,418 | $44,174 | 61.1% | 49.9% | 82 |
| Texas | Johnson | $187,804 | $56,139 | $42,588 | 36.9% | 30.2% | 82 |
| Utah | Davis | $291,855 | $79,138 | $43,888 | 50.5% | 41.3% | 82 |
| Texas | Parker | $235,000 | $69,527 | $44,005 | 44.2% | 36.3% | 82 |
| Washington | Pierce | $345,000 | $97,468 | $49,556 | 55.1% | 45.2% | 82 |
| Oregon | Multnomah | $400,000 | $113,338 | $57,148 | 55.5% | 45.6% | 82 |
| Texas | Ellis | $210,811 | $62,262 | $43,134 | 40.4% | 33.2% | 82 |
| Idaho | Canyon | $189,628 | $51,978 | $35,776 | 40.7% | 33.4% | 82 |
| Ohio | Miami | $140,000 | $40,632 | $41,561 | 27.4% | 22.5% | 82 |
| Colorado | Larimer | $361,500 | $95,885 | $50,245 | 53.4% | 44.0% | 82 |
| California | Santa Clara | $1,230,000 | $324,033 | $126,594 | 71.7% | 59.0% | 82 |
| Texas | Collin | $320,000 | $96,120 | $64,194 | 41.9% | 34.5% | 82 |
| Texas | Denton | $286,000 | $85,536 | $50,154 | 47.8% | 39.4% | 82 |
| Michigan | Oakland | $228,000 | $66,675 | $61,529 | 30.3% | 25.0% | 82 |
| Florida | Santa Rosa | $230,000 | $64,306 | $36,894 | 48.8% | 40.3% | 83 |
| South Carolina | Sumter | $126,200 | $33,721 | $37,609 | 25.1% | 20.7% | 83 |
| California | Contra Costa | $630,000 | $169,370 | $67,288 | 70.5% | 58.3% | 83 |
| Georgia | Cherokee | $247,500 | $66,746 | $40,638 | 46.0% | 38.2% | 83 |
| Colorado | El Paso | $287,000 | $75,491 | $48,919 | 43.2% | 36.0% | 83 |
| Texas | Brazos | $212,000 | $64,653 | $40,417 | 44.8% | 37.3% | 83 |
| North Carolina | Durham | $223,000 | $63,218 | $67,080 | 26.4% | 22.0% | 83 |
| Washington | Snohomish | $444,250 | $123,606 | $59,046 | 58.6% | 48.8% | 83 |
| Texas | Grayson | $143,213 | $42,747 | $42,419 | 28.2% | 23.5% | 83 |
| California | San Mateo | $1,400,000 | $369,411 | $116,246 | 89.0% | 74.3% | 84 |
| California | Monterey | $619,000 | $168,320 | $46,982 | 100.3% | 83.9% | 84 |
| Tennessee | Sumner | $220,000 | $58,433 | $42,796 | 38.2% | 32.0% | 84 |
| Texas | Dallas | $228,530 | $70,517 | $66,560 | 29.7% | 24.8% | 84 |
| Ohio | Trumbull | $89,000 | $26,909 | $39,923 | 18.9% | 15.8% | 84 |
| Ohio | Lorain | $139,950 | $42,094 | $42,172 | 27.9% | 23.5% | 84 |
| North Carolina | Union | $253,000 | $68,930 | $43,212 | 44.7% | 37.6% | 84 |
| Texas | Nueces | $189,254 | $59,009 | $46,631 | 35.4% | 29.8% | 84 |
| Michigan | Saginaw | $85,000 | $25,723 | $43,992 | 16.4% | 13.8% | 84 |
| Georgia | Cobb | $250,000 | $67,749 | $57,889 | 32.8% | 27.7% | 84 |
| Georgia | Paulding | $177,250 | $48,596 | $35,945 | 37.9% | 32.0% | 84 |
| North Carolina | Mecklenburg | $240,000 | $66,619 | $64,805 | 28.8% | 24.3% | 85 |
| Tennessee | Rutherford | $215,000 | $56,369 | $47,853 | 33.0% | 28.0% | 85 |
| Idaho | Ada | $264,000 | $73,398 | $48,425 | 42.4% | 36.0% | 85 |
| Tennessee | Shelby | $152,250 | $41,260 | $54,730 | 21.1% | 17.9% | 85 |
| Florida | Indian River | $214,900 | $61,633 | $41,522 | 41.6% | 35.3% | 85 |
| Texas | Hays | $240,918 | $72,985 | $39,039 | 52.3% | 44.5% | 85 |
| Washington | Clark | $342,200 | $96,412 | $50,947 | 53.0% | 45.1% | 85 |
| Georgia | Hall | $197,750 | $53,641 | $46,436 | 32.3% | 27.6% | 85 |
| Colorado | Douglas | $485,000 | $131,959 | $62,868 | 58.8% | 50.1% | 85 |
| Florida | Saint Lucie | $200,000 | $57,463 | $39,988 | 40.2% | 34.4% | 85 |
| Ohio | Wood | $192,750 | $55,972 | $43,927 | 35.7% | 30.5% | 85 |
| Texas | Harris | $210,000 | $67,171 | $68,549 | 27.4% | 23.5% | 86 |
| South Carolina | Greenville | $198,000 | $53,667 | $47,320 | 31.8% | 27.2% | 86 |
| Ohio | Clermont | $183,000 | $54,507 | $42,835 | 35.6% | 30.6% | 86 |
| Oregon | Marion | $260,000 | $73,867 | $44,759 | 46.2% | 39.6% | 86 |
| Washington | King | $615,000 | $170,165 | $81,666 | 58.3% | 50.3% | 86 |
| Louisiana | Tangipahoa | $160,000 | $42,984 | $35,347 | 34.0% | 29.4% | 86 |
| Massachusetts | Plymouth | $365,000 | $110,538 | $51,155 | 60.5% | 52.2% | 86 |
| South Carolina | Anderson | $138,000 | $36,629 | $39,546 | 25.9% | 22.4% | 86 |
| South Carolina | Spartanburg | $136,000 | $37,446 | $46,033 | 22.8% | 19.7% | 87 |
| Ohio | Portage | $171,000 | $51,868 | $43,654 | 33.3% | 28.8% | 87 |
| Massachusetts | Norfolk | $468,000 | $134,140 | $64,298 | 58.4% | 50.7% | 87 |
| Texas | Bexar | $196,599 | $59,241 | $49,166 | 33.7% | 29.3% | 87 |
| South Carolina | Aiken | $137,000 | $35,864 | $49,049 | 20.5% | 17.8% | 87 |
| North Carolina | Cabarrus | $180,000 | $48,286 | $41,301 | 32.7% | 28.5% | 87 |
| Michigan | Livingston | $238,450 | $67,784 | $44,837 | 42.3% | 36.8% | 87 |
| California | El Dorado | $500,000 | $135,241 | $48,334 | 78.3% | 68.2% | 87 |
| Georgia | Gwinnett | $230,500 | $64,601 | $52,520 | 34.4% | 30.0% | 87 |
| Tennessee | Blount | $167,000 | $44,520 | $46,631 | 26.7% | 23.3% | 87 |
| North Carolina | Buncombe | $275,000 | $74,725 | $41,847 | 50.0% | 43.6% | 87 |
| North Carolina | Johnston | $175,000 | $48,467 | $38,961 | 34.8% | 30.4% | 87 |
| Texas | Tarrant | $216,000 | $62,584 | $53,937 | 32.5% | 28.4% | 87 |
| Florida | Brevard | $195,500 | $54,533 | $48,464 | 31.5% | 27.5% | 87 |
Source: ATTOM Data Solutions