An ad from the Republican Attorneys General Association points out that January Contreras, Democratic candidate for Arizona Attorney General, was accused of negligence in her oversight of a veteran's home, under former Gov. Janet Napolitano.
"January Contreras neglected her duties and failed our veterans," the ad, posted on YouTube, begins.
On screen, words say, "veterans soiled and covered in urine," as Cian, an Army veteran, says, "Contreras ignored the very veterans she was supposed to protect."
Jim, another Army veteran, asks, "How can a human being know that something like that is going on, and not get those people out of that distress?"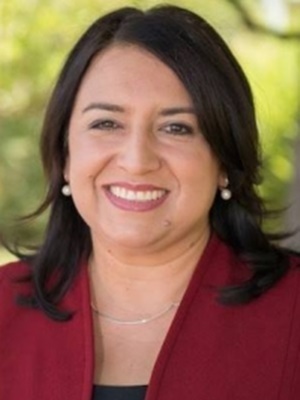 January Contreras
On screen, a March 31, 2007, quote from the Arizona Daily Star (Tuscon) says: January Contreras was "more interested in responding to a news story than fixing the problem."
Next Chris, a Marine and Army veteran, says, "January Contreras let us down, and I don't believe she deserves a promotion for it."
Echoing the words on screen, the voice-over states, "January Contreras: woeful negligence, reckless disregard for our veterans. January Contreras can't be trusted to protect Arizona."
On Nov. 6, incumbent Attorney General Mark Brnovich will face Contreras for the statewide office of attorney general.
RAGA is a national PAC aimed at helping Republicans win attorneys general races across the country.