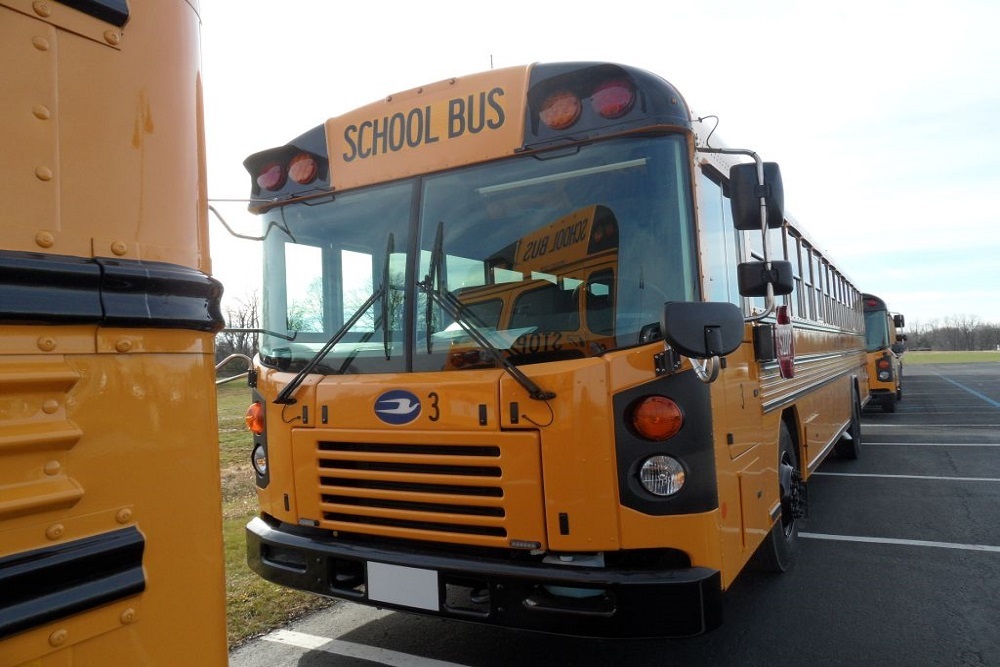 Cochise County issued the following announcement on April 9.
Four Cochise County school districts will receive grants to buy new buses, Governor Doug Ducey has announced.
The funds are being made available through the Arizona Association of County School Superintendents (AACSS) and the Governor's Office. The monies are part of a multi-million dollar plan to provide low-income schools with new buses, utilizing settlement funds from the Volkswagen Environmental Mitigation Trust.
In the latest round of grants, $5 million will pay for 45 new vehicles for rural school districts and charter schools across Arizona. The four Cochise County districts to receive funding are Valley Union High School District, San Simon Unified School District, Pomerene Elementary School District, and Benson Unified School District.
"This is a big win for our rural schools," said Cochise County School Superintendent Jacqui Clay. "One of our buses had more than 500,000 miles, another had outdated brakes, and another had no air conditioning or heat. Now these school districts can redirect the funds they would have had to spend on a new bus to another need."
Applications were submitted to the School Superintendent's Office and were reviewed by a panel of County Superintendents from across the state.
"I would also like to thank the Cochise County Fleet Department for helping to make recommendations to the review panel and the Governor's Office," added Clay. "This was indeed a team effort."
For more information visit https://azgovernor.gov/governor/news/2019/04/governor-ducey-awards-5-million-45-new-school-buses
For details on the Volkswagen Settlement visit https://vwsettlement.az.gov/
Original source can be found here.